Our People
Our team has been developed over the years to provide an ideal balance of individual expertise and group capability.
Our people are some of New Zealand's most skilled and experienced planners. They join us from across New Zealand, contributing diverse backgrounds in both public and private sector planning. Their specialist skills and experience are extensive. Our team approach means every resource and skill goes into ensuring the successful outcome of your project.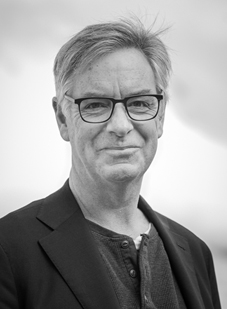 Jeff Brown - Director
With 29 years in resource management, including extensive experience in presentation to Councils and other groups, frequently acting as a witness in the Environment Court, Jeff delivers astute insight and details-focused action in his everyday work. Jeff was a planner for the Queenstown Lakes District Council in the early 1990s, becoming District Planner from 1994 to 1996. In those roles he administered the processing of a large number of resource consents and various privately requested plan changes, including large scale residential and commercial zone changes, some of which attracted several thousand submissions.

In 1996 he established his own resource management consultancy. In the 23 years since he has worked on many large and small-scale development projects for developers and councils. Jeff now spreads his time between our Auckland and Queenstown offices each week.

Jeff is a Full Member of the New Zealand Planning Institute.

M: 021 529 745
E: jeff@brownandcompany.co.nz
Alyson Hutton - Senior Planner
Alyson has 19 years New Zealand based experience in the planning industry both in local government and consultancy roles. Prior to working for Brown & Company she spent 11 years with the Queenstown Lakes District Council in a senior policy role. Alyson has also held roles with Beca Planning in Wellington and the Bay of PLenty Regional Council in Whakatane.

Alyson's strengths lie in policy development and the application of the District and Regional Council rules to proposals. Extremely knowledgeable on the Queenstown Lakes District Plan, she has been involved at a high level of its development for over ten years.

Her effective communication skills and consummate experience in council hearings and the Environment Court is put to good use. She has strong established relationships with local consultants and Council.

Alyson is a Full Member of the New Zealand Planning Institute and is an accredited RMA Commissioner.

M: 021 715 572
E: alyson@brownandcompany.co.nz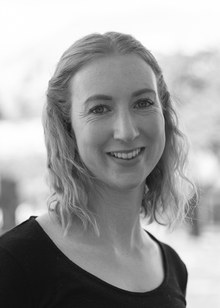 Christine Edgley - Senior Planner
Christine joined Brown & Company having previously worked in local government for five years, in both consenting and policy roles in lower South Island councils. She has strong report-writing skills and has appeared in front of hearings in the role of reporting officer. Christine's legal training has given her a good understanding of the legislative context that planning operates in and an eye for detail.

Christine is an Associate Member of the New Zealand Planning Institute.

M: 027 588 8824
E: christine@brownandcompany.co.nz
Cathy Wallace - Planner
Cathy has over 14 years' experience as a planning consultant. Prior to working at Brown & Company Cathy was an Associate at a leading multi-disciplinary consultancy in London, ranked as one of the top planning consultancies in the UK. Cathy was a key member of the project team to secure and deliver the Wembley Park Masterplan, one of London's largest regeneration areas, which has won awards from
Greater London Authority for collaborative planning.

Cathy is an Associate Member of the New Zealand Planning Institute.

M: 021 031 4188
E: cathy@brownandcompany.co.nz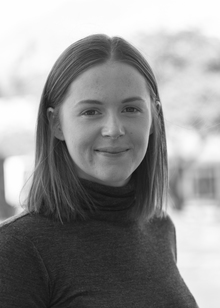 Morgan Shepherd - Planner
Morgan joined Brown & Company from the local government sector. Previously Morgan has held roles at the Queenstown Lakes District Council in the Compliance and Planning teams. She has a wide variety of knowledge and experience in the Queenstown Lakes District, having processed a range of resource consents on behalf of the Council, and more recently preparing applications for clients within the District. These applications include rural subdivisions, hotels, visitor accommodation activities and residential development. Morgan enjoys working with her clients and consultant teams to achieve a desirable outcome for all parties and the natural environment.

M: 021 246 7597
E: morgan@brownandcompany.co.nz

Morgan is an Associate Member of the New Zealand Planning Institute.
Rachel Albers - Office Manager
Rachel joined the Brown & Company team from the local government sector. Rachel comes from a customer service and administrative background and previously held a role at the Queenstown Lakes District Council. She now assists the team here in managing their projects and uses her strong organizational skills to ensure the smooth running of the office. Rachel has an interest in planning and also acts as a planning assistant to the Brown & Company team.

M: 022 531 0427
E: rachel@brownandcompany.co.nz